We are chuffed as punch, proud and very thankful to have been shortlisted as project management team of the year, for the Insider Property Awards, West Midlands 2021.
Our Entry for the awards focused on three projects we have the great pleasure of working on with really great clients:
Stratford Riverside – For Stratford-upon-Avon District Council
EcoPark – For Birmingham and Black Country Wildlife Trust
Upgrade for Coventry – City of Culture – For the Coventry Belgrade Theatre
These projects were all initiated during early stages of when the pandemic of 2020 took hold on the UK and proved to be the start of some challenging times for all.
Through the delivery of these and other projects; systems, processes and sophisticated software were all great, but at Tandem Projects we firmly believe that project management is about trust and commitment between the Client, the Project Manager and the rest of the team.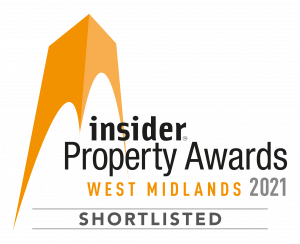 This teamwork and the can-do attitude shown through and we worked with teams to find some really innovative and deliverable solutions.  At Tandem Projects our team is not sector-focused; they deliver projects across a wide and varied range of needs.  With the common thread of taking a challenging situation and making it a positive reality.
The winners of this and others awards at a dinner in November 2021.  We wish every company and individual luck on the evening.  All shortlisted entries will undoubtedly be a real credit to the property and construction industry.
Great to be part of it – Together We Can…