My academic background is in business management.  In parallel to business, I combined the study of modern languages.  From this base I have centred my career within the automotive industry, mostly working for Jaguar Landrover.
Within automotive I have been fortunate to develop my career working in a variety of roles, that have included logistics, parts supply, aftermarket management and most recently purchasing.
My role within Tandem projects has developed over time.  I provide business support and financial management.  With a process-based management perspective I have been able to bring solid business processes to how Tandem operates.
Including the paying wages and expenses, I am a favourite member of the team at the end of each month!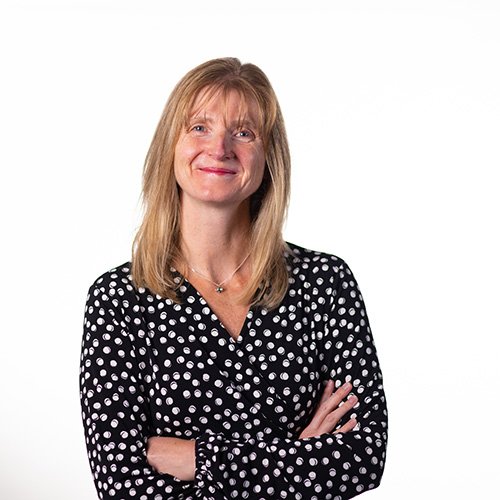 Automotive v Construction – what is best?
I am not sure if one is better than the other, but they certainly are very different.  In automotive there is the ability and need for continuous improvement along with a long time to perfect the product before it reaches the customer.  In construction there are many more environmental factors that impact the process.  Typically, construction is a one off, there is one chance to get it right. The prototype is the model, the main build and the product the customer pays for.  Continuous improvement in Construction is more principle led rather than product.  It's fun to see both sides…
If you could have been involved in one project what would it be?
The L'Occitane museum and production facility in Provence… It is a magical place, where possibly I might have gained staff discount.
At what aspects of the role do you excel?
I like to ensure that the accuracy of our records and systems are trustworthy for both our internal needs but importantly for our clients who put their trust in us. 
What is the most exciting bit of delivering projects?
For me, the most exciting part of a project, has to be watching the evolution of a building from drawings to reality. Witnessing a project being brought to life and being actively involved in that process, is still something that fascinates and interests me.
What does 'together we can…' mean to you?
To me, it means everyone pulling together towards one common goal.  This requires open and honest communication, trust and flexibility, no matter the size of the budget, project or team.
If you weren't in your current role, what would you be doing?
I would be a midwife – I find the human body fascinating and this aspect absolutely blows me away!
When not working where would you be found?
If my injury-prone calves allow, I enjoy and would be found out running. I also like to go for long walks, trips to the theatre and getting immersed in a good book.
What tunes would your personal radio station play?
That would be 80's and 90's – can't beat a bit of new romantic and Britpop!  (No adverts though – they drive me crazy!)
What can't you live without?
Tea!  That first morning brew is essential. I always take some on holiday!  Having just thought about music, though, that would be tough to live without.  And then there's a good book – that can take you anywhere….
What's the best piece of advice you could give someone?
Always play a straight bat – life is complicated enough.