Joe Nishigaki
BSc. HONS – Building Surveying – Liverpool John Moore's University, Liverpool
APM – Currently working towards chartered status
Joseph has recently obtained a BSc. HONS degree in Building Surveying at Liverpool John Moore's University. During his four years of studies, Joseph completed a one year work placement at The University of Warwick. This one year work placement enabled Joseph to develop his Building Surveying and Project Management skills.
Joseph has been involved in project managing a diverse range of jobs within multiple university sectors including; arts, accommodation, science, teaching and social areas.
Since Joseph has been working for Tandem Projects, he has displayed a number of essential qualities any successful project manager must possess. Through a number of projects Joseph has shown he can communicate effectively and coordinate a project team confidently and efficiently. Across all of the projects Joseph has been involved in at Tandem, he has been able to organise and chair meetings, review and advise on architectural designs and schedule project information, whether that is in the form of meeting minutes, RFI schedules, or clarification documents.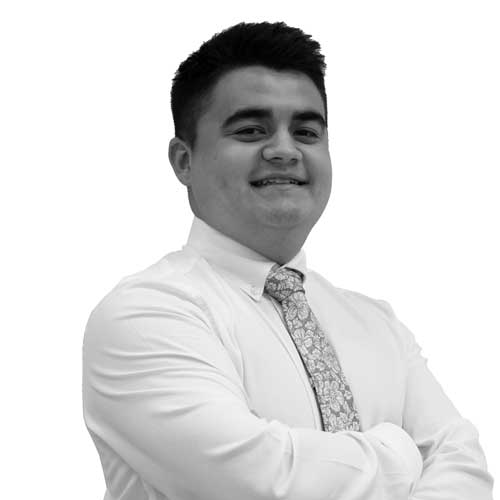 What got you into the Construction / Property industry?
From a young age, I always admired my father who would work tirelessly as a pluming/ heating engineer. Throughout my time at school and university, I quickly discovered that my strengths were best placed in managing people and processes.
Did you qualify first or later?
A: As a result of obtaining my desired A-Level results, I decided to head straight to Liverpool John Moore's University where I successfully achieved a first class BSc in Building Surveying. Following obtaining my degree I commenced my career development with Tandem in what is proving to be an interesting journey.
Is your experience best measured in years or number of projects?
Without a doubt, my experience is best measured in projects. I have in a just a few years  already build up a varied and exciting portfolio of completed projects of which I am proud of.
Have you specialised in any particular sectors?
I get involved in so many different sectors which is helping my development.  I have in this mix delivered a lot of education focussed projects.
If you could have been involved in one project what would it be?
As a proud football fan, I would have loved to be involved in the construction of the new Tottenham Hotspur Football Stadium. Although this goes against my loyalties as a Manchester United fan, I cannot help but be in total awe of the finished product in North London.
At what aspects of the role do you excel?
In many ways, I'm still discovering what my real strengths are.  I do however enjoy working with 'people' and the need to build personal relationships across the teams we work with from an array of cultural, social and political backgrounds.
What is the most exciting bit of delivering projects?
For me, one of the most exciting elements of a project is that very first meeting with a client where you find out about their overall visions and aspirations.
What does 'together we can…' mean to you?
There are so many key strands of collective working that are essential to adopt for us to successfully operate as a business. For me, I enjoy our internal team approach to bounce ideas off each other to resolve even the smallest of challenges / tasks.
If you weren't in your current role, what would you be doing?
Being the 'people person' that I am, I could very much see myself involved in education. I've always been intrigued by the art of teaching others and helping someone understand something new.
When not working where would you be found?
Outside of the office or building site, there are three places you are pretty much guaranteed to find me. A football pitch, the local snooker club or perhaps my favourite, the local Cotswolds village pub.
What tunes would your personal radio station play?
Despite being a 90s baby I'm not ashamed to admit that I'd be emersed in the best decade of music ever…the 80s!
What can't you live without?
One thing I cannot stay away from for more than a couple of days is a snooker table. My snooker cue is something I could simply not live without!
What's the best piece of advice you could give someone?
One thing I have learned over the last few years is to never be too stubborn to ask for help. No matter how small the task is, there is no shame in learning something new from someone else.