Dan Lynch
APMP – APMP Certificate
IEng – Incorporated Engineer (IEng) Member of The Institution of Civil Engineers
BEng – BEng (Hons), Architectural Engineering. University of Leeds
HNC– HNC, Civil Engineering. Coventry University
Dan has more than 20 years in the construction industry, successfully completing projects in a variety of sectors including, aviation, pharmaceutical, the arts, education and commercial.
Coming from a design consultancy background and being a qualified Civil & Structural Engineer he brings extensive knowledge of the design process and design team management on complex projects. He has also spent time as part of contractor teams managing construction packages on live campus and Airport environments giving him a wide ranging knowledge of all aspects of the project lifecycle.
Within Tandem Projects he has already successfully delivered a number of projects, further developing his knowledge of contractual management.  Dan is a natural communicator, able to ensure that all parties understand what is required to deliver the project and obtain the objectives. He listens and works well with the design teams, helping them to develop effective design programmes.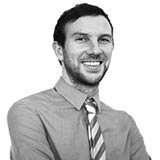 What got you into the Construction / Property industry?
By chance! A school teacher suggested that a local company were looking for Civil Engineering trainees. I did some research, applied for the role and after a brief interview received a job offer. On my first day, expecting to be on a site with a hard hat and wearing a hi-viz waistcoat, instead I was shown to my desk and told to learn how to use AutoCAD. After 8 years in the design office and a BSc Hons degree later I finally got to site to manage the construction of a building I had designed.
Is being qualified important?
Being qualified is important as it provides reassurance of ability to perform the role you are undertaking but it is the ability to do the job that which is key. I have worked with lots of people who have not been formally qualified but have been worth their weight in gold in terms of delivering and understanding what is required and equally a lot of people who have great looking qualifications that are not.
Is your experience best measured in years or number of projects?
With over 15 years and having helped deliver over 150 projects in a variety of sectors, I feel happy to be measured on either. This said, there is nothing more true than you never stop learning! The important thing is to keep an open mind and a wide vision on what is happening and the innovation of our industry.
Have you specialised in any particular sectors?
Throughout my career I haven't aimed to specialise. I have enjoyed working on a variety of sectors and importantly working and helping a variety of different people. I feel that working across a number of sectors enables a more rounded approach and you never know when something picked up in one sector will assist in another.
At what aspects of the role do you excel?
Because of my design background I am able to quickly understand the clients requirements. Further I am able to visualize the 3D form of a building or project from an early stage. Design teams often need help and support to communicate their ideas to the client team and across different design disciplines. Although I am no longer a designer, supporting this communication is something I enjoy doing and I believe adds real value to the project.
What is the most exciting bit of delivering projects?
For me the most exciting part is early on within the project while working with the design team to transfer the clients brief into a practical solution and seeing the clients ideas emerging from written words to a visual representation which the client can really start to buy into, get excited about and see what can be delivered. It also goes without saying that getting the finished project across the line with a delighted client is also an exciting time for any project.
If you could be involved in one project what would it be?
The one project, albeit a little controversial, would be a third runway and associated infrastructure at Heathrow airport. I previously helped develop the airport and improve upon its aging infrastructure. It would be great to see a new and improved airport developed that is fit to help support the strength of the UK economy.
I ought to also add that working on a development project of the White Hart Lane stadium in North London would also be a great opportunity. What Spurs fan would not want to be involved I that!
What does 'together we can…' mean to you?
This is the ethos I have worked to throughout my career even before working at Tandem. Far too often in the design and construction of projects individuals focus entirely upon their own disciplines and forget it is a team effort that will deliver the greatest success. I enjoy the challenge of helping the team work together to deliver the projects objectives.
When not working where would you be found?
Ideally I would be out running in the countryside with the dog, knee deep in mud.
If you weren't in your current role, what would you be doing?
If I hadn't entered the construction industry then I would probably have joined the Army. Throughout school and even after gaining my degree there was a big part of me that was attracted to signing up and now with all of the SAS and special forces survival programs on TV I still wonder how I would have stacked up and if I could have done it.
What was your worst mistake?
Ironically I suffered the same fate and gained the same life lesson as Graham my colleague. After relatively breezing through GCSE's I too thought that A-levels would be a walk in the park. Although if I hadn't gone down this route it would have been unlikely that I would now be in the construction industry.
What tunes would your personal radio station play?
As with my personality it would have be a chill out session, some nice smooth tunes while i'm sat with a G&T.
What can't you live without?
That's quite simple, my wife Vicky and our Springer Spaniel Inca.